North Georgia Realty - Alan Hearnshaw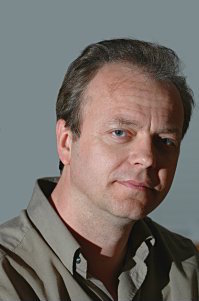 It was with great enthusiasm that, some time ago, I chose to make Dahlonega, Georgia my home. Like so many people, I was captivated by the beauty, tranquility and friendly atmosphere that abounds in beautiful Dahlonega, and the North Georgia mountains.
My varied background started with many years as a professional musician and then as a computer programmer, running my own computer software company. I started my career in real estate in Savannah, GA, having graduated top of my class at the Ben Farmer school of real estate. When the opportunity arose, I chose to make Dahlonega my home.
I am an avid photographer, which helps immensely in the real estate business and other hobbies include motorcycling and training my dog Sally.
Having such enthusiasm about an area makes it a pleasure to help people buy and sell their homes here. You don't need to be told how important it is to do things right when buying or selling your home. It is equally important though to find the right real estate agent to do things in a professional and friendly manner, guide you through the many potential pitfalls of these important transactions, and to aggressively and keenly market, or search for, your property, keeping you completely informed throughout the process.
I would be extremely happy to be able to do that for you. Let's talk...